Introduction
Goldheart Singapore is a brand renowned for its embodiment of timeless elegance and exceptional craftsmanship. With a steadfast commitment to creating exquisite jewellery pieces, Goldheart is synonymous with sophistication and quality. This article explores the unique offerings of Goldheart, establishing it as the preferred destination for those seeking exceptional jewelry that celebrates love and romance.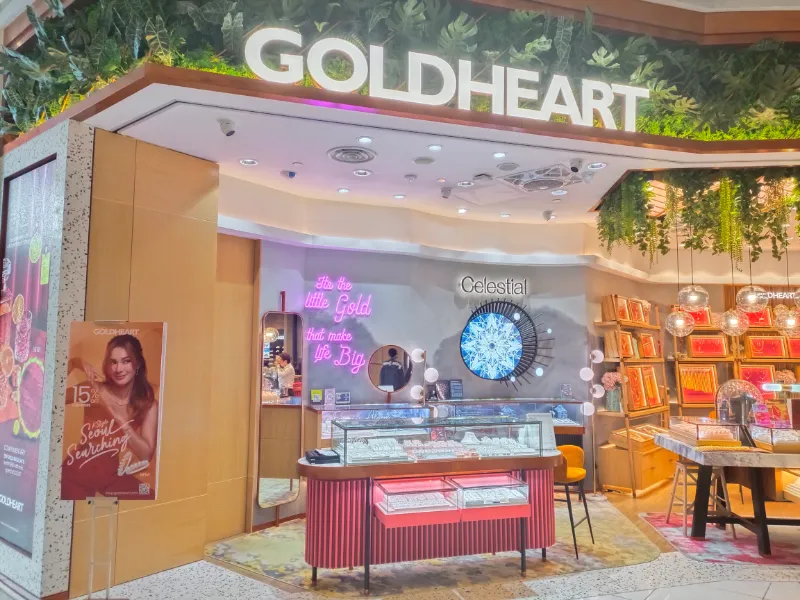 The Goldheart Jewelry Experience
At Goldheart, every piece of jewellery is considered a symbol of love and affection, beautifully crafted to capture the emotions and memories of special moments. Goldheart's unparalleled craftsmanship and meticulous attention to detail are evident in their jewelry, designed to showcase the brilliance and splendour of diamonds, effectively conveying the depths of pure love. Goldheart caters to a wide range of occasions, whether it's the celebration of an engagement, a wedding, or a meaningful gift. Their extensive collection of designs evokes passion and romance.
Exquisite Collections for Every Occasion
Goldheart offers diverse collections, each carefully curated to reflect the beauty and significance of special relationships. Their engagement rings are a testament to the eternal bond between individuals, featuring diamonds that radiate brilliance and enchantment. From classic solitaires to intricate halo settings, Goldheart's commitment to unrivalled craftsmanship and exquisite design is unmistakable.
In addition to engagement rings, Goldheart presents a stunning selection of wedding bands symbolising a lifetime commitment and everlasting love. These timeless bands, crafted with meticulous attention to detail, embody the promises made on one's wedding day and serve as a constant reminder of the enduring bond.
The Love & Romance Collection
The Love & Romance collection at Goldheart showcases designs that encapsulate the passion and affection shared between loved ones. From delicate necklaces to intricate bracelets and earrings, each piece narrates a story of love, weaving threads of passion into a strong spiritual bond. These creations are meticulously designed to capture the essence of romance and evoke heartfelt emotions.
Craftsmanship and Quality
Goldheart is committed to creating jewellery of the highest quality. Their experienced artisans and craftsmen bring years of expertise and passion to each piece they create. With a dedication to precision and meticulous attention to detail, Goldheart ensures that every creation is a masterpiece. They source only the finest materials, including ethically sourced diamonds and exquisite gemstones, to craft jewelry that stands the test of time.
The Goldheart Difference
What sets Goldheart apart is not only their exceptional craftsmanship and exquisite designs but also their unwavering commitment to providing an extraordinary customer experience. Goldheart believes that every visit should be memorable and cherished. Their knowledgeable and friendly staff are dedicated to assisting clients in finding the perfect piece of jewelry that reflects their unique style and captures their heartfelt emotions.
Conclusion
In conclusion, Goldheart is a brand that celebrates love, romance, and cherished moments. With an unwavering commitment to exceptional craftsmanship, attention to detail, and a wide range of exquisite collections, Goldheart strives to create jewelry that embodies the timeless elegance of each individual's love story. Visit Goldheart today and discover the perfect piece that will illuminate your journey of love and create memories that last a lifetime.