Maxi Cash - Who are they?
Maxi-Cash is a trusted new gold jeweler and preloved luxury goods retailer in Singapore that is committed to providing quality products and exceptional customer service. The company offers a wide range of gold products, including 999 gold and 916 gold, at some of the best prices in Singapore. Additionally, Maxi-Cash's Everyday Low Gold Price ensures that customers get the best rate for their gold purchases.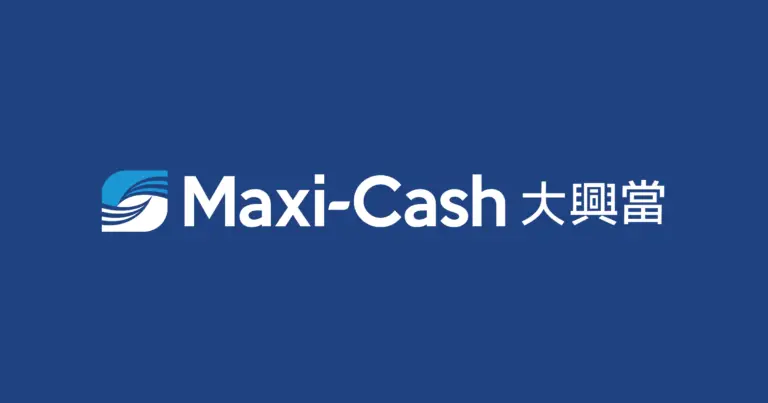 One of the company's signature products is the Citigems 18K Gold Shooting Stars Diamond Earrings, which are made with 18K gold and adorned with diamonds. These luxurious and eye-catching earrings are available for purchase at Maxi-Cash's Fine Jewelry Shop. Customers can also find a matching Citigems 18K Gold Shooting Stars Diamond Necklace that features the same shooting stars design and is made with the same high-quality materials.
Maxi-Cash also offers a range of services, including the Maxi-Cash App, which allows customers to trade gold and stay up-to-date on the latest gold prices in Singapore. With the app, customers can easily make trades, view their transaction history, and get the latest gold prices all in one place. This convenient tool is perfect for those who want to trade gold from the comfort of their own home.
For registered customers, Maxi-Cash provides an easy-to-use login system that allows customers to quickly access their account and view their purchase history. Customers simply need to sign in with their e-mail address and they can start browsing their purchase history and other account details.
It was the first publicly listed pawnbroker in Singapore when Maxi Cash Financial Services Corporation Ltd. ("Maxi Cash"), formed in 2008, went public on SGX Catalist on June 22. 
Maxi Cash, which opened its first pawn shop in Ang Mo Kio Central in February 2009, has since developed swiftly and currently operates an island-wide network of pawnshops and retail stores in more than 48 key sites throughout Singapore. 
Maxi Cash is also a subsidiary of Aspial Corporation Limited, a Singapore-listed company specializing in jewelry, property, and financial services, which is listed on the Singapore Exchange Securities Trading Limited.
As of April 2013, Maxi Cash now offers an island-wide renewal service, allowing clients to renew their accounts and pay interest at any Maxi-Cash location.
Get pawnbroking services and purchase pre-owned designer watches, handbags, and jewelry at Maxi-Cash. This service has been well received as it provides great convenience to customers. You can also buy 916/999-pure gold at this location (Citigems).
Maxi Cash is pleased to have been named one of Singapore's Best Employers 2022 by the Straits Times.
Can we sell gold in Maxi Cash?
Gold price across many regions is changing according to its value, demand, and curve of the market. For instance, in Singapore, most investors use gold to diversify their investment risks, although the gold market speculation is unpredictable. For those investors who are interested in entering the gold market investment, they should learn about the gold value fluctuations and the existence of volatilities.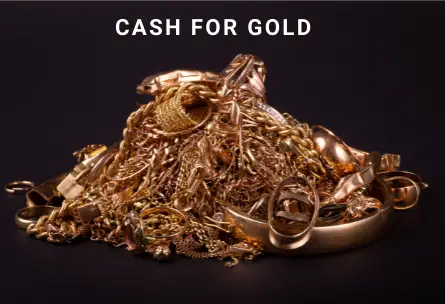 Pawning 916 Gold also referred to as 22 karat gold may seem like an impossible task if you have not done it before, but it's not as difficult as you may think. In fact, with the right precautions, someone can pawn 916 gold without any trouble at all. The first step is to find a reputable pawn shop like Maxi Cash that will take your gold.
According to the 916 Gold Price in Singapore Maxi Cash, the price of 916 Gold today is SGD 89.50 per gram but as this changes daily this will not be accurate at the time you are checking.
Maxi Cash Singapore deals with pawning various gold brands or preloved branded collections. Their Jewellery is made of gold and is located near amenities. Maxi Cash works as a pawnbroker providing you an easy, fuss-free, and easy solution for short-term cash needs. In securing gold price rates, Maxi Cash offers a chance through being a pawnbroker.
If you need urgent funds and have gems or Jewellery, you can pawn with Maxi Cash in exchange for a loan. This corporation is the best to secure 916 gold prices in Singapore today. You can reach its retail outlets near MRT stations, bus interchanges, and other amenities across its 48 locations.
Max Cash has ultimate offers to its customers, such as bank-like pawning and island-wide renewal service. This service allows clients to pay interest and renew their service access in any outlet of Maxi Cash.
How Maxi Cash pawning works
At Maxi Cash, clients can use their Jewellery to get cash loans. Maxi Cash the best rates ever depending on the gold market price. Their loan rates are competitive and affordable for the clients. If you have any cash problems right now, all you need to do to access a fuss-free, quick and easy cash solution is to bring your branded Jewellery, bag, watch, diamonds, and gold and get a free quote.
This is how Maxi Cash pawning works
Take your valuables to any Maxi Cash store.
Receive a price valuation for your valuables from expert valuers based on weight and purity.
Get instant cash based on the agreed-upon value.
After receiving your cash solution, you are free to redeem these valuables or consider renewing the pawn ticket.
Maxi Cash is committed to creating a client-focused business with transparency, quality, and reliability.
5 Things you should know before pawning your gold and Jewellery at Maxi Cash
Cash problems are common problems for almost everyone. And getting a loan is easier said than done. While there are several lenders, they might charge you a lot for you to qualify for a loan. In this case, you can consider visiting a pawnshop like Maxi Cash to solve your money problems. But before that, here are a few things you need to know before giving up your gold and Jewellery as collateral.
1. Treat the pawn as a collateralized loan.
Pawning means offering your items for cash in the form of loans. Like any other pawn shop, Maxi Cash offers competitive interest rates because the Jewellery is the collateral. However, this should be the last option because sometimes it can be costly.
2. Understand your gold's value
Visiting a Maxi Cash outlet, you will be able to discuss the price or value of your gold, this would help you have a better-estimated price for your gold. But you can check with other places such as Mustapha for the price of Gold first.
3. You are not held liable in case of loan default.
Unlike conventional loans, pawn loans don't hold a borrower liable for the defaults. If you default your loan at pawn shops, they will sell your Jewellery to pay off the loan and give you the extra, if any
4. How is interest paid in Maxi-cash?
You can pay interest online at any time using the Maxi Cash App.
5. Is Money Max and Maxi-Cash the same?
Maxi Cash was founded by the proprietors of the jewellery brand Aspial Corporation, while MoneyMax was founded by the family behind Soo Kee Jewellery, and separately ValueMax, is another long-standing pawnbroker chain, that became public back in 2013.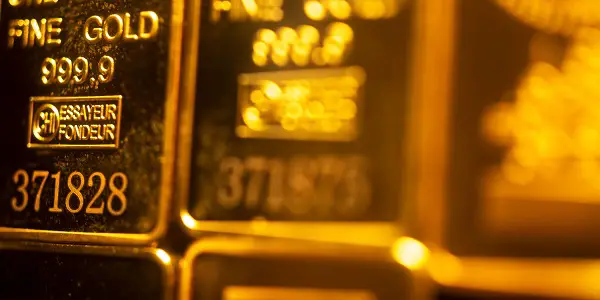 Factors affecting the gold price rates in Singapore
The gold price keeps changing in various parts, including Singapore. But why is it so? Let's explore the various factors that affect the gold price rates.
Gold is one of the best-known commodities and assets in the world. If you think about investing in Gold, you need to realize the monetary value of Gold is derived from various and contrasting market forces. Therefore, before you test the water depth, here is what you need to know:
3 Reasons why the gold price rate keep rising and falling
The price fluctuation of Gold arises from various factors and not a single element. Below are 3 key elements why the price continues to change, there are of course many more mitigating factors to consider but these are the driving force behind why the price of gold moves.
The amount of gold supply available also affects the Singapore gold rates. When the supply is higher than the demand, the gold price falls. This is due to there being too much stock and that drives down the price.
Something you also need to consider is Gold trades at a premium (rarely a discount) in its purest refined form. Depending on the volume you are buying the premium will be a % above the Gold Spot Price which is determined by the supply or lack there of.
Gold is a highly fancied asset with many uses. Besides being a precious metal, good is commonly used in the manufacturing industry to conduct electricity and material in life-supporting machines. Moreover, Gold is traded as an investment and is owned by many investors.
While some investors like owning Gold in physical forms like gold Jewellery, gold coins, or gold bullion, some prefer to own paper gold like gold exchange-traded funds, buying into gold miners, unit trusts that deal in Gold, or trading in old currency. Therefore, a slight increase in the gold demand leads to a surge in the gold price. That's why the gold price in Singapore today is different from one was a week ago.
3. Gold is Considered a Safe Haven Asset
Gold assets can store their value in actual terms amid volatile economic weather and provide a hedge against rising living costs, unlike cash. This explains why central banks own their gold banks to safeguard them in financial downtime. As a haven commodity, gold prices increase with the presence of factors that drive economic uncertainties.
How to calculate the price of 916 gold
The price of 916 gold, also known as 22 karat gold, is determined by its weight and the current market price of gold. To calculate the price of 916 gold, you will need to know the weight of the gold in grams and the current market price of gold per gram.
Once you have this information, you can use the following formula to calculate the price of 916 gold:
Price = (Weight of gold in grams) x (Current market price of gold per gram)
For example, let's say the weight of the 916 gold is 10 grams and the current market price of gold is $50 per gram. Using the formula above, we can calculate the price of the gold as follows:
Price = (10 grams) x ($50 per gram) = $500
Therefore, the price of the 916 gold in this example is $500.
At Maxi-Cash, the company believes that quality and customer satisfaction are key to success. That's why they are constantly striving to improve their services and offer the best products at the best prices. Whether customers are looking for a luxurious gold piece or want to invest in gold, Maxi-Cash has everything they need. Customers are encouraged to visit Maxi-Cash today and see for themselves why the company is Singapore's most trusted gold jeweler and preloved luxury goods retailer.
In addition to their gold products, Maxi-Cash also offers a range of promotions for customers. These promotions include discounts and special offers on new 916 and 999 gold products, as well as a variety of mesmerizing jewels. Customers can also find Citigems products at Maxi-Cash, including bags and branded fine jewellery.
Overall, Maxi-Cash is a reliable and trustworthy option for those looking to purchase gold products or preloved luxury goods in Singapore. With their commitment to quality and customer satisfaction, as well as their range of services and promotions, Maxi-Cash has something for everyone.
Many people have money problems from time to time, but it can be especially difficult to get a loan. This is because there are many lenders out there, and most of them charge high interest rates. However, you can consider visiting a pawnshop like Maxi Cash if you need some cash quickly. Do take note of the above when considering pawning your Jewellery or other valuable items.
55 Ubi Avenue 3, #03-01, Singapore 408864