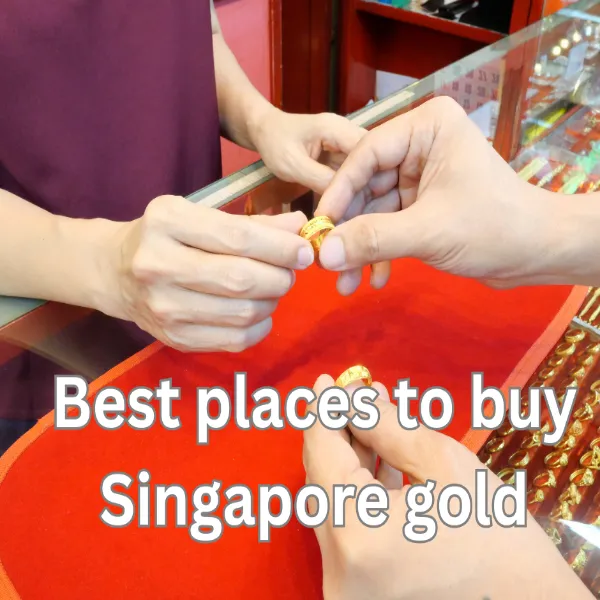 The Top Destinations to Buy Singapore Gold: A Comprehensive Guide
Introduction:
When it comes to investing in gold, Singapore has emerged as a premier destination. With its stable economy, robust legal framework, and reputation for transparency, the city-state offers a secure and attractive environment for purchasing precious metals. In this blog post, we will explore the best places to buy Singapore gold, allowing you to make informed decisions and optimize your investment strategy.
1. The Singapore Bullion Market:
The Singapore Bullion Market Association (SBMA) is a non-profit organization that was established in 1993. It serves as the principal market development agency for the precious metals industry in Singapore and beyond. The SBMA represents key stakeholders from the precious metals industry, including bullion banks, refiners, and trading houses. Its primary goal is to promote and develop Singapore as a global trading hub for precious metals, particularly gold and silver.
The SBMA plays a crucial role in facilitating the growth of the precious metals market in Singapore by organizing conferences, seminars, and other events to promote industry knowledge and networking. It also works to establish industry standards and best practices, ensuring the integrity and transparency of the bullion market. Through its efforts, the SBMA aims to enhance Singapore's reputation as a reliable and trusted hub for precious metals trading.
2. Jewellery Stores in Singapore:
Another popular option for purchasing Singapore gold is through jewellery stores. Singapore boasts a vibrant and well-established jewellery industry, with numerous reputable stores offering a range of gold products. These stores often carry a variety of gold jewellery, including necklaces, bracelets, rings, and earrings.
When buying gold from jewellery stores, it's essential to consider factors such as craftsmanship, design, and markups. Look for stores that are well-known and have a long-standing reputation for quality and authenticity. Some renowned jewellery retailers in Singapore include Poh Heng Jewellery, Lee Hwa Jewellery, and Goldheart Jewelry.
3. Online Bullion Dealers:
In today's digital age, online bullion dealers have gained popularity as a convenient and accessible way to buy Singapore gold. These platforms offer a wide selection of gold products at competitive prices, often with the added convenience of home delivery.
When purchasing gold online, it's crucial to choose a reputable and trustworthy dealer. Look for established platforms that have positive customer reviews and secure payment options. Precious metal dealers such as BullionStar, GoldSilver Central, and Silver Bullion provide online purchasing services, allowing you to buy gold from the comfort of your own home.
4. The Singapore Mint:
For collectors and investors looking for unique and limited edition gold coins, the Singapore Mint is an excellent destination. As the national mint of Singapore, it produces high-quality commemorative coins that celebrate significant events and themes.
The Singapore Mint offers a diverse range of gold coins, including those featuring iconic Singaporean landmarks, Chinese zodiac signs, and historical figures. These coins often have limited mintages, making them sought-after collectibles. The Singapore Mint has an online store, as well as a physical retail store located in the heart of Singapore's central business district.
Conclusion:
Singapore's reputation as a trusted and secure hub for purchasing gold has made it a top destination for investors and collectors alike. Whether you prefer to buy gold through the Singapore Bullion Market, jewellery stores, online bullion dealers, or the Singapore Mint, there are numerous options available to cater to your specific needs and preferences.
When purchasing gold, always conduct thorough research, compare prices, and ensure you are dealing with reputable sources. By doing so, you can confidently invest in Singapore gold and reap the benefits of this precious metal in your portfolio. Remember, gold not only serves as a safe haven during uncertain times but also offers potential long-term growth, making it an attractive asset for any investor.
Disclaimer: The information provided in this blog post is for informational purposes only and should not be considered financial or investment advice. Always conduct your own research and consult with a professional advisor before making any investment decisions.