Poh Heng Jewellery an Introduction
Welcome to Poh Heng Jewellery, where elegance meets tradition. As a renowned jeweler based in Singapore, Poh Heng has been crafting exquisite jewellery pieces since its establishment. In this article, we will explore the unique offerings of Poh Heng Jewellery, from their Si Dian Jin collection to their Legacy pieces, and highlight why they are the go-to destination for those seeking timeless beauty and exceptional craftsmanship.
Si Dian Jin: Splendour Beyond the Big Day
Poh Heng's Si Dian Jin collection is a true testament to the brand's commitment to preserving tradition and creating lasting memories. Intricately crafted in 24K and 22K gold, these exquisite pieces hold the hopes and dreams of the happy couple, symbolizing a lifetime of love and prosperity. With their meticulous attention to detail, Poh Heng captures the essence of Si Dian Jin and presents it in a way that is both contemporary and deeply meaningful.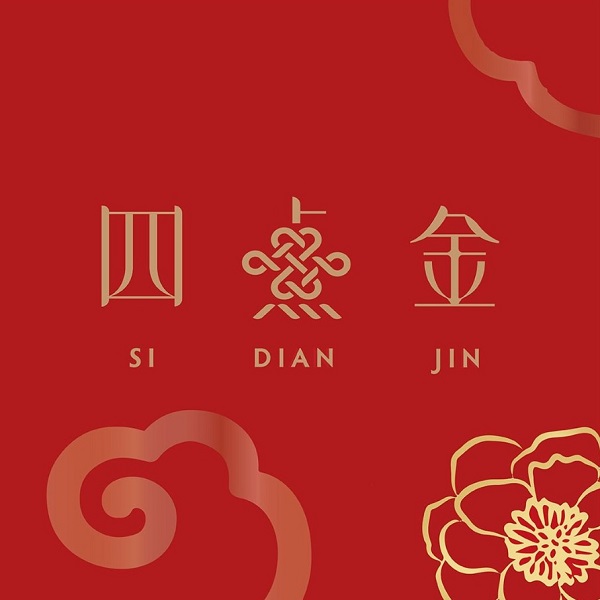 Poh Heng Legacy: Where Stories Unfold
Inspired by the legacy of the brand's founder, Poh Heng Legacy pieces embody the perfect fusion of brilliance and Peranakan motifs. Each Legacy piece features brilliant-cut diamonds or gems seamlessly set within 18K yellow gold, resulting in breathtaking jewellery that tells a unique story. By blending traditional designs with modern aesthetics, Poh Heng celebrates the rich heritage of Peranakan culture while offering a touch of contemporary elegance.
The New Poh Heng Experience: A Legacy of Love
Embark on a new shopping experience at Poh Heng's latest boutique, located at Lot One in Singapore. Here, you will discover a captivating range of fine gold and gem jewellery, perfect for gifting your loved ones or treating yourself. Poh Heng's commitment to delivering an exceptional customer experience is evident in their dedication to creating a welcoming and luxurious environment for shoppers. Step into the world of Poh Heng and immerse yourself in a legacy of love.
Boutique Locations: Convenience at Your Fingertips
Poh Heng Jewellery understands the importance of convenience and offers multiple boutique locations across Singapore. Whether you prefer an in-store shopping experience or the ease of shopping from home, Poh Heng has you covered. Their boutiques are strategically located across various regions, including Tampines Mall, Parkway Parade, Lot One, Jurong Point, The Clementi Mall, and Orchard Shopping Centre, ensuring accessibility for customers across the island. With strict adherence to safe distancing measures, Poh Heng prioritizes your wellbeing and offers a seamless shopping experience either in-store or through their Poh Heng Concierge Service via WhatsApp.
Exquisite Collections: Unleash Your Style
Poh Heng Jewellery offers a diverse range of collections that cater to different tastes and occasions. From their Tiara Love collection, featuring enchanting 18K yellow gold pieces adorned with precious gemstones, to their iconic Legacy 22K Gold Bangles and stunning Hello Kitty collection, Poh Heng provides a wide array of options to suit your personal style and preferences. Each piece is meticulously crafted with the finest materials and attention to detail, ensuring that every Poh Heng creation is a masterpiece of elegance.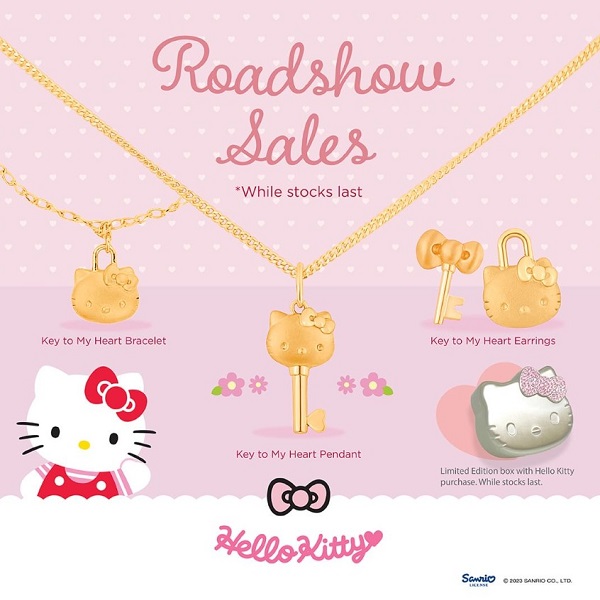 Conclusion
In conclusion, Poh Heng Jewellery stands as a beacon of elegance and tradition in the world of fine jewellery. With their Si Dian Jin collection, Legacy pieces, and an extensive range of exquisite jewellery, Poh Heng captures the essence of timeless beauty and impeccable craftsmanship. Whether you are celebrating a special occasion, preserving cherished traditions, or simply indulging in the pleasure of owning a stunning piece of jewellery, Poh Heng Jewellery is the destination for those who appreciate the finest artistry. Visit one of their boutiques or explore their online offerings to discover the captivating world of Poh Heng Jewellery.
Poh Heng Locations and Operating Hours
ANG MO KIO CENTRAL
Blk 702, Ang Mo Kio Ave 8, #01-2523, Singapore 560702
Mon – Sun: 11.00am to 8.30pm
Get Direction
BEDOK CENTRAL
Blk 214 Bedok North Street 1, #01-149 Singapore 460214
Mon – Sun: 11.00am to 8.30pm
CAUSEWAY POINT
1 Woodlands Square, #01-05 Singapore 738099
Sun to Thu: 11.00am to 9.00pm
Fri to Sat: 11.00am to 9.30pm
COMPASS ONE
1 Sengkang Square, #01-02 Singapore 545078
Sun – Thu: 11.00am to 9.00pm
Fri – Sat: 11.00am to 9.30pm
HOUGANG MALL
90 Hougang Ave 10, #01-30/31, Singapore 538766
Sun – Thu: 11.00am to 9.00pm
Fri – Sat: 11.00am to 9.30pm
IMM
2 Jurong East Street 21, #01-25, Singapore 609601
Sun – Thu: 11.00am to 9.00pm
Fri – Sat: 11.00am to 9.30pm
JEM
50 Jurong Gateway Road, #01-51, Singapore 608549
Sun – Thu: 11.00am to 9.00pm
Fri – Sat: 11.00am to 9.30pm
JURONG POINT
63 Jurong West Central 3, JP2#01-55/56/81/82, Singapore 648331
Sun – Thu: 11.00am to 9.00pm
Fri – Sat: 11.00am to 9.30pm
LOT ONE
21 Choa Chu Kang Ave 4, Lot One, #01-21, Singapore 689812
Sun – Thu: 11.00am to 9.00pm
Fri – Sat: 11.00am to 9.30pm
NORTHPOINT CITY
930 Yishun Ave 2, North Wing, #01-23, Singapore 769098
Sun – Thu: 11.00am to 9.00pm
Fri – Sat: 11.00am to 9.30pm
ORCHARD SHOPPING CENTRE
321 Orchard Road, #01-03 Singapore 238866
Sun – Thu: 11.00am to 9.00pm
Fri – Sat: 11.00am to 9.30pm
PARKWAY PARADE
80 Marine Parade Rd, #B1-109/110, Singapore 449269
Sun – Thu: 11.00am to 9.00pm
Fri – Sat: 11.00am to 9.30pm
PEOPLE'S PARK COMPLEX
1 Park Road, #01-17, Singapore 059108
Mon – Sun: 11.00am to 8.30pm
TAMPINES MALL
4 Tampines Central 5, #01-03/04 Singapore 529510
Sun – Thu: 11.00am to 9.00pm
Fri – Sat: 11.00am to 9.30pm
THE CLEMENTI MALL
3155 Commonwealth Avenue West, #03-46/47/48, Singapore 129588
Sun – Thu: 11.00am to 9.00pm
Fri – Sat: 11.00am to 9.30pm
THOMSON PLAZA
301 Upper Thomson Rd, #01-21/29, Singapore 574408
Mon – Sun: 11.30am – 8.30pm
TOA PAYOH CENTRAL
Blk 186, Toa Payoh Central, #01-412, Singapore 310186
Mon – Sun: 11.00am to 8.30pm
Poh Heng Jewellery Social Media and Website
All images are c/o Poh Heng Instagram account