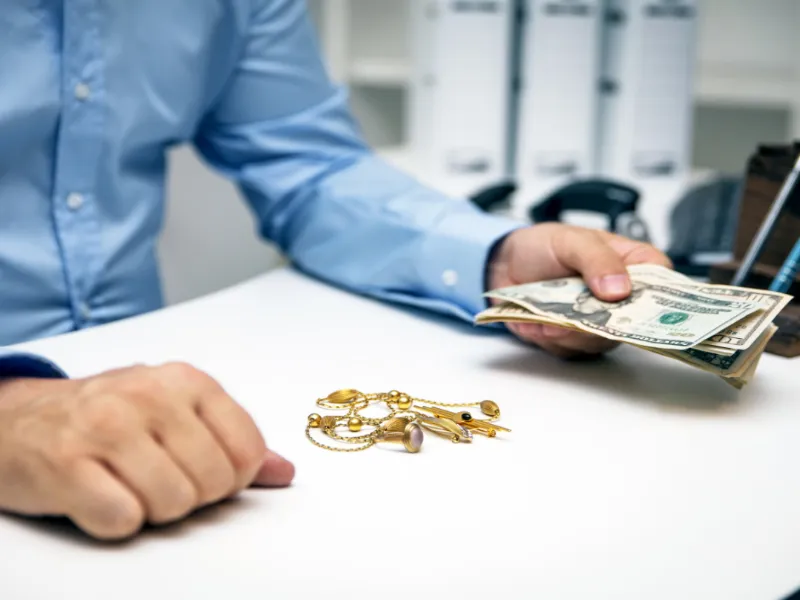 Introduction: The Golden Opportunity with Maxi-Cash
Struck gold in Singapore? Wondering where to pawn it? Enter Maxi-Cash, your reliable partner for buying, selling, or pawning gold. Not only does it sparkle in the heart of the Lion City as a public-listed pawnbroker, but it also shines brightly in the realms of customer trust and satisfaction.
A Maxi-Cash Exclusive: The Pioneer Pawnbroker in Singapore
Let's dig a little deeper into the golden terrain. Maxi-Cash made history by being the first pawnbroker to go public in Singapore on 22 June 2012. Talk about striking gold, right?
The Maxi-Cash Edge: Trustworthy Gold Trading
Feeling jittery about trading gold? Well, with Maxi-Cash, you can lay your worries to rest. Trusted by countless customers, it has established itself as a one-stop platform for trading gold in Singapore. So, whether you're looking to buy, sell or pawn gold, Maxi-Cash is your go-to destination.
Glittering Offerings: The Maxi-Cash Gold Collection
How about a peek into their golden treasure chest? Maxi-Cash retails both 916 and 999 gold, offering an extensive range for its customers. They say all that glitters is not gold, but with Maxi-Cash, you can bet it's the real deal!
Sub-Section: Citigems Jewellery
Maxi-Cash isn't just about unadorned gold. They also bring to you brand new Citigems jewellery, adding a dash of sparkle to your life.
Sub-Section: LuxeSTYLE Pre-loved Branded Collections
Want to own branded goods without burning a hole in your pocket? LuxeSTYLE by Maxi-Cash offers pre-loved branded timepieces, bags, and jewellery at attractive prices. Here's a chance to indulge your love for luxury without feeling the pinch!
Gold Prices in Singapore: A Current Overview
Before you dive into gold trading, it's essential to be in the know about Singapore gold prices[1]. By keeping yourself informed, you'll be well-equipped to make smart trading decisions.
Maxi-Cash Financial Services: More Than Just Gold
Maxi-Cash isn't a one-trick pony. It offers a broad spectrum of financial services, with pawnbroking being one of them. This breadth of services ensures that they cater to a wide range of customer needs, further cementing their reputation as a reliable and comprehensive service provider.
Why Choose Maxi-Cash: Your Gold Trading Ally
When it comes to gold trading, you need a partner you can trust, a platform that offers you the best rates, and a service that doesn't compromise on quality. That's where Maxi-Cash, your trusted pawnbroker for buying and selling gold in Singapore, steps in.
FAQs
1. What makes Maxi-Cash a trusted pawnbroker in Singapore?
Maxi-Cash has established its reputation as a trustworthy pawnbroker by providing reliable services, competitive rates, and high-quality products.
2. Can I buy and sell gold at Maxi-Cash?
Absolutely! Maxi-Cash provides a one-stop platform for buying, selling, and pawning gold[2].
3. What type of gold does Maxi-Cash retail?
Maxi-Cash retails both 916 and 999 gold.
4. Does Maxi-Cash offer only gold-related services?
No, Maxi-Cash provides a range of financial services, with pawnbroking being one of them.
5. Can I buy branded goods from Maxi-Cash?
Yes, Maxi-Cash's LuxeSTYLE offers pre-loved branded items such as timepieces, bags, and jewellery.
6. Does Maxi-Cash sell new jewellery?
Indeed, you can find brand new Citigems jewellery at Maxi-Cash.
Conclusion: Maxi-Cash – The Golden Standard
In conclusion, Maxi-Cash: Your Trusted Pawnbroker for Buying and Selling Gold in Singapore truly lives up to its name. With a wide array of services, high-quality products, and a trustworthy platform, it offers a golden opportunity for those interested in gold trading. So why wait? Take the plunge, and let Maxi-Cash guide you through your golden journey.